DVD · Let Your Heart Be Moved
CD · Where is He?
CD · Better Than Light
CD · The Homeland in Heaven
CD · The Wondrous Cross
Click on a thumbnail for full details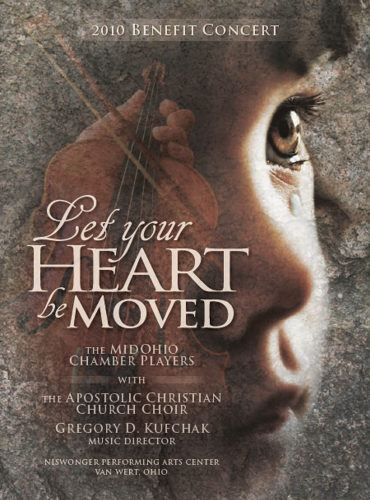 Let Your Heart Be Moved
Now available on DVD, the MidOhio Chamber Players and the Apostolic Christian Church Choir in their first ever public performance.
Recorded before a live audience, this professionally produced DVD captures all the energy of the actual performance, allowing you to share the inspiration of the concert experience. It presents not only the entire benefit concert, but also contains "behind the scenes" bonus material for added insight into the concert and the theme composition.
The concert includes sacred music favorites representing some of the most loved music from the ensemble's four CD albums, as well as the world premieres of several new compositions.